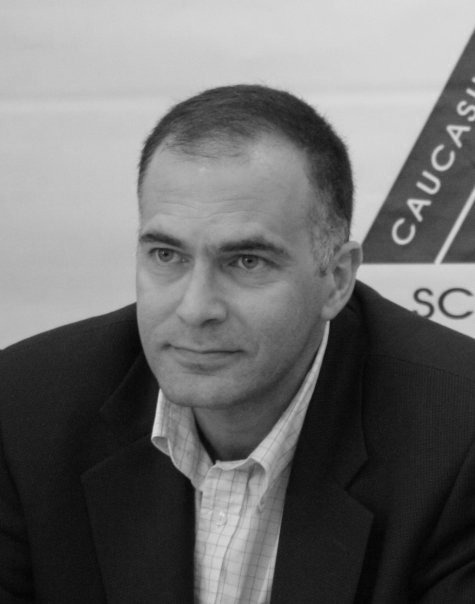 Gigi Tevzadze
Born in 1967, Gigi Tevzadze graduated from Ivane Javakhishvili Tbilisi State University, Faculty of Philosophy and Psychology with a degree in Philosophy. His work experiences include: Fieldwork at the Center for the Restoration of Rare and Endangered Animals (1985-1995), Publisher of the Regional Newspaper (1987-1988), Lecturer (1992 to present), Government Reform Consultant (1995-1997 – UNDP, 2000- 2001 – World Bank). He also worked as the Head of the Research Department of the Parliament of Georgia (1997-2000), Member of the Coordinating Council for State Anti-Corruption Policy (2001-2003), Georgia Education Reform Project -Director (2004-2006) and First Rector of Ilia State University (2006-2013); In 2006, with the support and instruction of the Government of Georgia, he founded Ilia State University. Since 2006 has been a professor at Ilia State University and director of the Institute for 4D Studies.
Gigi Tevzadze is the author of more than 60 scientific articles, 16 (including 3 fiction) books and several dozen blogs on Georgian, English, German, Macedonian and Russian languages. Areas of research include: Philosophy, Sociology, Political Anthropology, Education Policy, Theory of Evolution, Ethno-ecology, Human Genetics, Social Neuroscience, and Brain Research.
He is the author of the books: Final Philosophy, Enchantment, Evolution, Why You Believe in God, Georgia – The Return of Power, Unknown Books and Other History.